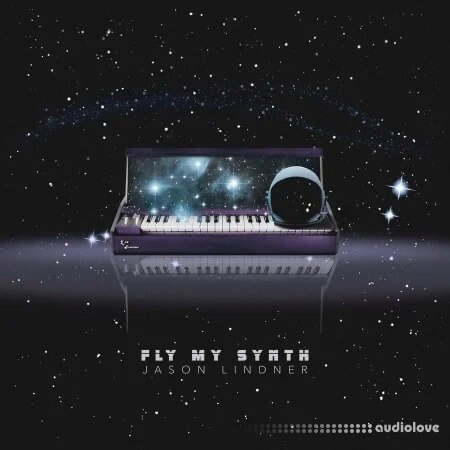 Jason Lindner (aka flymyspcshp) is an electronic musician, keyboardist, producer, composer, arranger and DJ from Brooklyn, NY. Jason is the brainchild of the futuristic sound-system trio, Now Vs Now and is the keyboardist on David Bowie's final masterpiece, '★' (blak-stär) which won three Grammy Awards in 2017.
In a continually evolving artistic career, Jason founded several projects including Now Vs Now, the Jason Lindner Big Band and sedatø - his newest collaboration with bassist/producer Tim Lefebvre. The list of artists Jason has collaborated, performed or recorded with includes Lauryn Hill, Mulatu Astatke, Angelique Kidjo, Meshell Ndegeocello, Talib Kwali, Matisyahu, Danny Elfman, Roy Haynes, Donna Grantis (3RDEYEGIRL), Marc Ribot, Kill Alters, Donny McCaslin, and many others.
For his first sample pack, "Fly My Synth," Jason has tapped into various sonic landscapes that range from EDM, video game music, experimental electronica, jazz and noise music. Recorded in Rome, Italy, this pack utilizes the Moog Sub37, Juno-60, Rhodes Mark II, Prophet-6, and a wide variety of analog guitar pedals. The sonic goal was to make textures that could only come from analog instruments and equipment and create loops that could work across genres.
In this pack you'll find retro Juno patches, glitch arps, heavy basses, cinematic textures and a wide variety of fx and synth shots perfect for adding an extra dimension to your tracks. This pack also contains drum one shots sourced and processed from a variety of analog machines such as the TR-808, TR-909, SP404, and MPC1000. Download today and take a cosmic journey through sound.