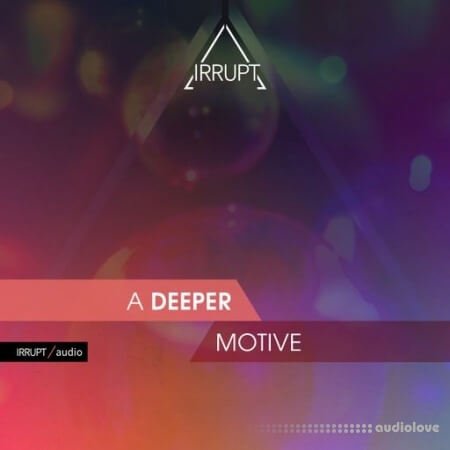 Whether the night is just getting started, or the environment calls for music catered to those sipping freshly made cocktails and tapping their feet, there's always a reason to focus on the deep end. Those times in the evening when the doors to the venue have just opened up, the eager bodies slowly trickling in, prepared for the party to get started. Music is an absolute essential tool for setting the perfect moods at the perfect time – the time to make the right impression to the crowds when they're starting to absorb the atmosphere.
This is the music for the beginning of a set. The music made for lazy afternoons sitting poolside, or when you're recovering from a heavy session the night before.
'A Deeper Motive' features warm sonic textures, disciplined rolling percussion loops, atmospheric pads and vocal samples that tickle the eardrums and offer the perfect frequencies to warm up the speaker systems. It's full of great elements for crafting the perfect warm up content, or when you want to make a track fitting for armchair listening, sipping a drink and soaking up the good feelings of quality music.