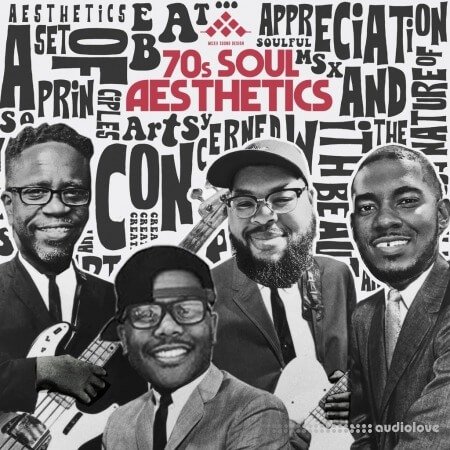 MSXII is pleased to present the most incredible 70's Soul Aesthetics! Birthed from the acclaimed Soulful Stems, The 70's Soul Aesthetics looks to expand upon that foundation with better textures, instrumentation, experimentation, character, and much more! This project is packed for the producer needing INSTANT inspirational material with instrumentation including Rhodes Mark II, live bass, live drums, analog vintage synths, organ, and much more!
This project was also meticulously recorded through API & Neve preamps, bussed, and then brought back to the Neve 542 Tape 500 series to further process with 3rd order harmonics for the ultimate texture. If you're needing samples with that authentic, dusty, vintage, classic vibe, look no further. This is just volume 1 in the series, stay tuned to for more! Additionally, project includes an option for stems, meaning you can get each and every instrument part on it's own track for optimal mixing and manipulation! cop 70's Soul Aesthetics like a champ!
This project is also on vinyl.
Kit Features:
16 bit .wav files of completely original MSXII compositions
Individually tracked out (stems) instruments of live bass, Fender Rhodes, live drums, horns, organ, analog synthesizers + more
Comprised of instrumentation inspired by the soulful sounds of the 1970s
Sonically saturated through Neve preamps, Neve 542 tape, & API units for incredible texture and warmth
Folder Structure follows "Compositions, Compositions w/o drums, & Stems"
Compositional folder includes folder w/o drums in context
184 total files (w/stems). Total project combined 2.9 GB of material (before zip).
Compatible with any DAW (Protools, Reason, Logic, Ableton, Fruity Loops, etc)
Master Clearance Guaranteed (License PDF available)