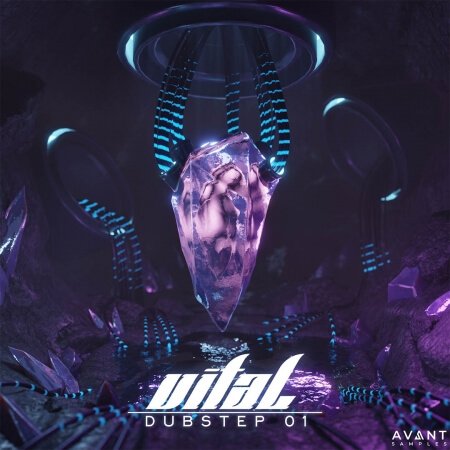 Avant Vital Dubstep – 01
The largest and most comprehensive Dubstep Vital Preset Pack available. Handcrafted by some of the most respected producers in Dubstep & Bass Music. Includes 201 Vital presets + hundreds of other samples, loops, MIDI, & more.
What's inside? pack specifications
201 vital presets including:
39 intro presets
133 drop bass presets
20 sub-bass presets
9 bonus presets
+ 3 fl demo project files
157 bass one-shots
40 drop loops
10 sub shots
20 drop bass midi
7 intro midi
7 intro loops
INCLUDES SAMPLES, LOOPS, SHOTS, & MORE
We didn't stop with just our insane Vital Bank… As always we want to give out the most rounded packs available. That's why we've included TONS of Bass and Synth one-shots, Drop Loops, and Sub Shots all made with the Vital Presets included.
Built to easily drag and drop into your production to speed up your workflow, and bring a professional sound to your production. Learn how the minds behind the sound design would process and arrange their sounds.
157 BASS ONE SHOTS, 40 DROP LOOPS, 10 SUB SHOTS
FROM YOUR DROPS, TO YOUR INTROS, WE HAVE YOU COVERED
Want to use the Intro, Pad, and Reese presets to their fullest potential to bring your intros and breaks to the next level?
Or get a flow going for your next drop/bassline?
Choose one of our track-ready melody loops & MIDI to quickly bring organic melodic elements to your production or write out a perfect flow for your Drop presets.
20 DROP MIDI, 14 INTRO LOOPS & MIDI WRITTEN TO ROUND OUT YOUR NEXT PRODUCTION
SEE WHAT'S IN THE PACK