Splice Originals Percs that Slap with Nate Werth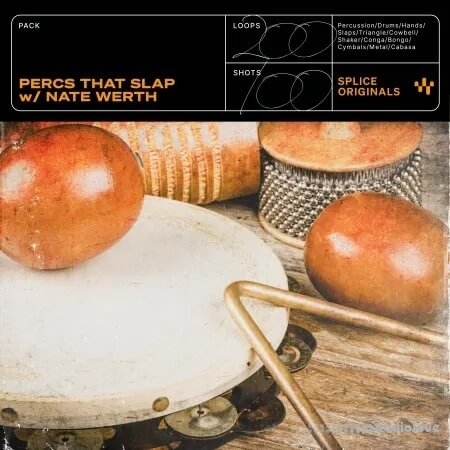 Grammy Award-winning percussionist Nate Werth is back and is packing an even harder punch in this Splice Originals release overflowing with his signature heart-pounding polyrhythms and teeth-chattering grooves. Harnessing his open-minded curiosity and craftsman-like approach to instrumentation, he explores a variety of rare and unique percussion instruments from around the world on this pack.
Having played with the likes of Snarky Puppy, Q-Tip, and David Crosby, Nate demonstrates just how versatile his sounds can be. We processed, chopped, and screwed his performances to offer you a plethora of loops and one-shots.
400 Samples