That Sound Drumline Vol.3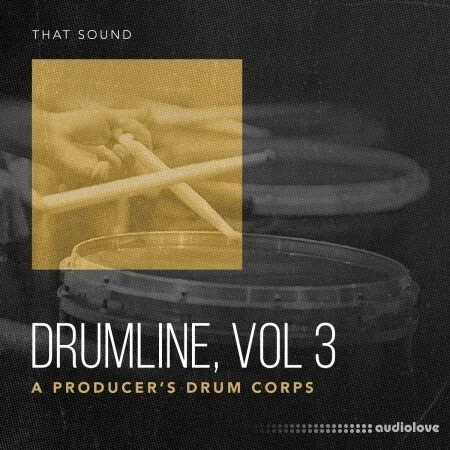 Tight marching snares, pitched tonal basses, quads, hand cymbals, and everything else you need to bring the drum corps to your next studio session. The search for drum corps samples and loops is over.Let's be clear. This pack isn't just for the intro to your favorite college football show. No, no. Drumline was created for music producers to layer and compose with the punchy, determined articulation of a real drum corps.
This library gives hip hop and pop producers ammunition to "up" the energy level of their tracks.We put in long hours with seven-time world champions, the Music City Mystique. And we came away with a collection of multi-velocity samples, mixed naturally and with great width. It feels like you're standing in the room with a real drum corps. Inside, you'll find live performances recorded both in groups and as separate parts (bass, snare, tenor snare, cymbals). Mix-and-match these parts to create endless combinations of your own unique drumline loops.
308 Samples