MSXII SoundLofi Melodics 13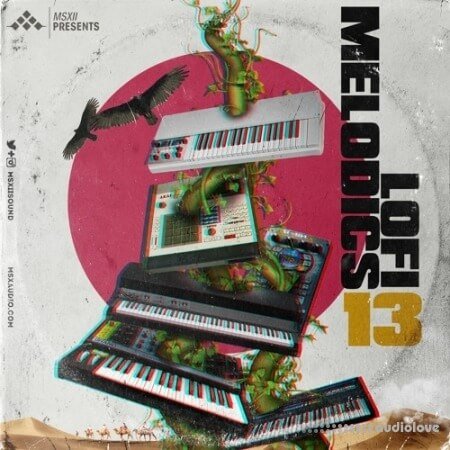 MSXII is pleased to release Lofi Melodics 13! Back with those classic Mellotron, analog synth, Fender Rhodes, and P Bass vibes. Graced with the timeless & chart topping processing techniques you've come to love, LM13 continues the legacy of the classic series. So many textures blended with pure imagination that will take you somewhere instantly. Just bring your drums (see the MSXII collections) to bring these compositions to life!
The Lofi Melodics series is one for the history books. See why the Lofi Melodics series is the chart topping, billboard #1 sound. Often imitated, but never duplicated. Cop Lofi Melodics 13. Built for winners.
Kit Features:
40 MSXII original compositional loops in 16 bit .wav format
Instruments include Mellotron Micro, Fender Rhodes, vintage analog synths, Neve treatment & processing along with other MSXII techniques.
Loops labeled with BPM and Key for easy project management
All compositions are MSXII originals. Played, sampled, then resampled again with our lofi mixing & texturizing techniques. Creating the unique blend of character so sought after.
Mixed with plenty of headroom (-3db on avg)
Compatible with any DAW, samplers, and iOS device/apps that accept .wav format