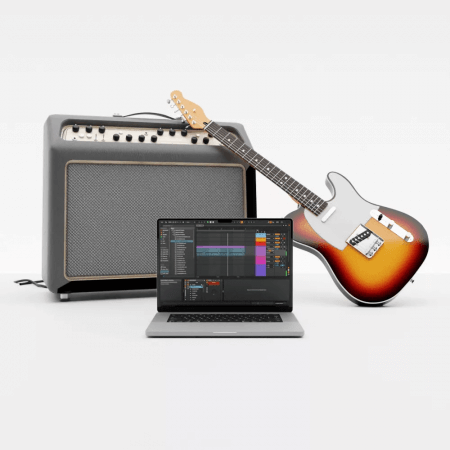 Your ideas. Played by a world-class guitar player. Whenever you need it.
For my whole career, I was constantly trying to find the ultimate guitar sample pack. Professional recordings of a world-class guitarist using state-of-the-art equipment, but without the usual limitations of using audio files.
I never found it – so I had to create it myself.
I teamed up with the best guitarist I could possibly find, got a Vintage Limited Edition Fender Telecaster Guitar and started recording and editing for weeks.
This is not just another guitar sample pack.
This is your riff, your idea, perfectly played and recorded, whenever you need it.
01
BUILD YOUR OWN PROGRESSIONS WITH A FEW CLICKS
I carefully analysed countless guitar riffs and came up with 12 different winning styles that I recorded for every single chord. Now you can create your own, unique guitar loops. Instantly. For every genre and mood.
02
DON'T WORRY ABOUT THE MUSIC THEORY
It's great to have all the chords you might need available but it's even better if you don't have to think about which of them will fit together. So I organised all the chords for each style by scale.
03
AND THEN THERE ARE ALL THE MIDI FILES..
I wanted to take this pack even another step further. So I replayed all the guitar chords as Midi notes. With each audio file you will get a matching midi file. You can just layer your guitars with any synth – as easy as it can get…
DOWNLOAD DETAILS
Hundreds of high quality .WAV and .MIDI files
100% Royalty Free
Works with all DAW's
DOWNLOAD INCLUDES
12 different riffs / styles for all genres
Unlimited combinations
All files organized by keys / scales