Eksit Sounds Lo-Fi Piano Chords 2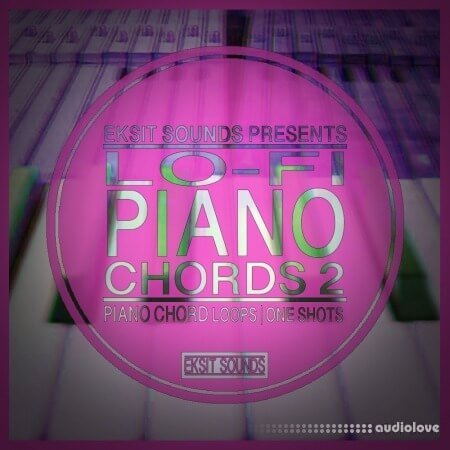 'Lo-Fi Piano Chords 2' by Eksit Sounds is back with some more Lo-Fi goodness. This is the sequel to the successful Lo-Fi piano chords pack. Get those chill vibes in your Lo-Fi beats with this great collection of pianos so you can spread some Lo-Fi goodness 24/7.
This pack is split into 50 dry/wet Lo-Fi piano loops and 50 piano one shots for arranging your own chord sequences. DISCLAIMER: The preview contains drum and vinyl sounds that are not contained in the pack. All of the pianos are contained in this pack.
Product Details:
50 Piano Chord Sequences (Dry/Wet)
50 Piano Chord One Shots & Runs