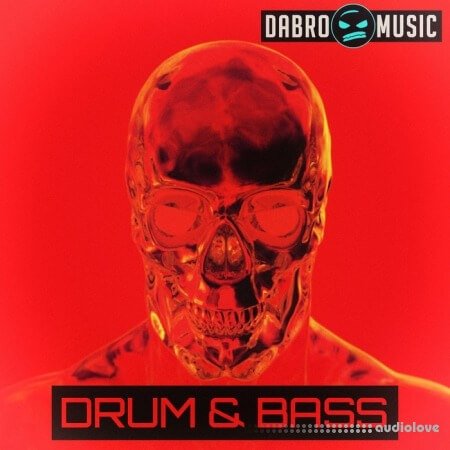 DABRO Music delivers the DnB arsenal for dancefloors wars across the globe arm yourself now with this mass variation of heaven weaponry loops and individual hits suited across many genres from drum step and D&B, to glitchhop, dubstep, breaks, edm an others.
Inspired by the likes of Pendulum, James Ford, Mefjus, Optical & Ed Rush fusing together the oldschool darker minimal style with the regularly updated savagery Neurofunk debauchery we have today.
This pack doesn't disappoint, simply put, this really is disturbed hornets nest on the rampage. Fully loaded with ruff breaks, speaker shattering basslines, mind twisting FX, modulated warping leads, harsh rave style stabs, high energy synthlines, supersaw Reece based synths, spacious ambience, heart pounding drum loops, expertly timed sequenced elements to body shaking wobbles, hypnotising percussions to more sick content than you favourite horror film. Everything you hear is complete and ready to throw in your existing tracks or to create something from scratch. Use the sounds included in this pack to be creative and push the envelope on the future sound of DNB. It's a new year, so where looking to bring something fresh to the table. Let your imagination be your only limitation.
"DNB Sample Pack" is suitable for all harder levels of Bass Music, predominantly but not limited to DnB, Neuro, Dubstep, Breakbeat, Drumstep or anything you like, these are just merely guidelines do as you wish. This pack will have all the ingredients you so wish desire to create that big loud, punchy banger. This ones bound to keep the ravers dancing from dusk till dawn. From all of us at DABRO, we wish you every success on destroying dancefloors up and down the world.
In Detail expect to find 1.43 GB of loops and one shot sounds recorded at tempos of 87 -174 BPM including 119 Bass Loops, 85 Drum Loops, 44 Top Loops, 116 Music Loops, 134 Drum Hits, 64 Bass Hits, 40 Synth Hits, 10 Vocal Loops, 38 SFX Hits,10 Multi Sampled Bass Instruments, 10 Multi Sampled Synth Instruments, 111 MIDI Files.
TOTAL: 903
119 Bass Loops
85 Drum Loops
44 Top Loops
116 Music Loops
134 Drum Hits
206 Bass Hits
20 Synth Hits
10 Vocal Loops
10 Multi sampled Bass Instruments
10 Multi sampled Synth Instruments
38 SFX
111 MIDI Files