Splice Sounds Shigeto Sample Pack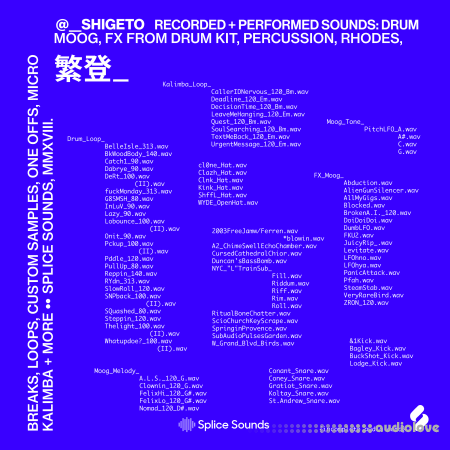 There's a Japanese concept called wabi-sabi. Imagine a beautiful vase that's been aged by sunlight, maybe a slight crack or two in the marble. Compared to something new, there's a beauty in this imperfection. A different feeling arises, maybe a twinge of nostalgia and loss. Japanese-American electronica-via-jazz artist Shigeto, alias of Michigan native Zach Saginaw, embodies the spirit of wabi-sabi seamlessly in his work.
Electronic music offers rigidity, perfection, quantization. Yet somewhere within the coffers of Ableton grids and MIDI-syncing, Shigeto embraces the imperfect. Drum grooves swing in unpredictable rhythms. The sharp twang of a rusted kalimba note, the out of tune fuzz of an analog synth, room noise and ambient sounds slip their way into his tracks. He weaves the gorgeous with the inharmonious, 4/4 dance with the swing of jazz, digital sounds with live instrumentations. Find them all in his new sample pack.
Content:
61 one shots
88 loops