Zenhiser Deeper Dubstep Hooks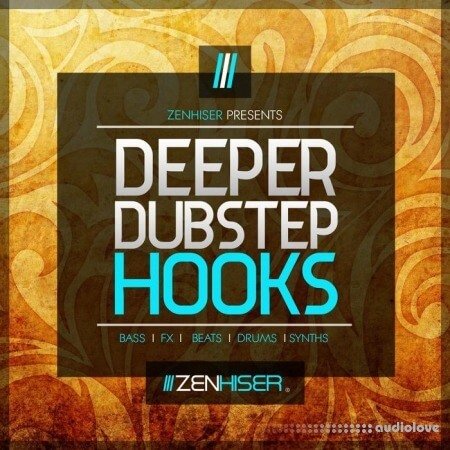 Need something a little different in your Dubstep tracks, fed up with the same old sound? Well Zenhiser as always comes to the rescue! 'Deeper Dubstep Hooks' is just as the name suggests, more intelligent Dubstep with thought provoking hooks and funk fuel'd rhythms. Grabbing elements from all corners of the clubbing globe 'Deeper Dubstep Hooks' delivers the latest choice in hooks with an eclectic style and grace.
With 400 Dubstep sounds and loops this is a sample pack not to be reckoned with, so immerse yourself in the stylish side of Dubstep with the hybrid style of 'Deep Dubstep Hooks'.
SAMPLE PACK SPECIFICATIONS
Dubstep Basslines - 50
Dubstep Completed Loops - 50
Dubstep Drum Beats - 50
Dubstep Drums - Crashes - 5
Dubstep Drums - Hi Hats Closed - 20
Dubstep Drums - Hi Hats Open - 5
Dubstep Drums - Kicks - 35
Dubstep Drums - Snares - 35
Dubstep Drums - FX - 100
Dubstep Drums - Synth Loops - 50
Files - Audio: 400
Type - Audio: 24-Bit 44.1-Khz
Info - Key: Yes
Info - Bpm: Yes