Sonicycle Didjeridu A Collection Of Rhythm Drones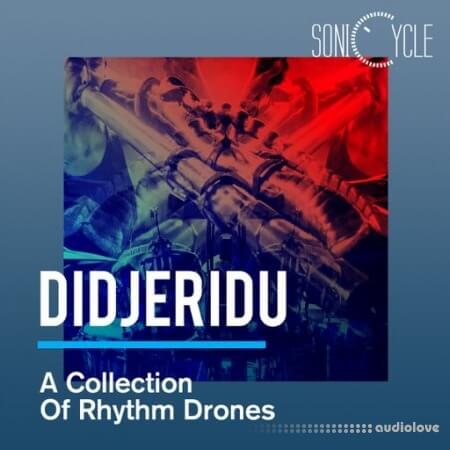 The Didjeridu, also known as the "drone pipe," represents 1500 years of sounds and grooves originating from the heart of aboriginal Australia. Traditionally, the Didjeridu was played primarily as an accompaniment to ceremonial dancing and singing; today the Didjeridu is widely used in EDM and the electronica scene, not to mention healing.
It is believed the Didgeridu was born in the Northern Territory of Australia, In particular, Aboriginals of the Northeast Arnhem land maintained a long unbroken traditional art of making Didgeridoos - an instrument that the Yolngu musicians of Northeast Arnhem Land call Yidaki.
The Didjeridu is made from a section of a eucalyptus tree that is hollowed out. Its sounds and rhythms are created from vibrating the lips while using a circular breathing technique that causes the musician's mouth, as well as the instrument, to resonate. This sound pack is performed by top Australian didgeridoo artist Stuart Fergie, also known as DidgeriStu, a founder and member of OKA band (www.okamusic.com)