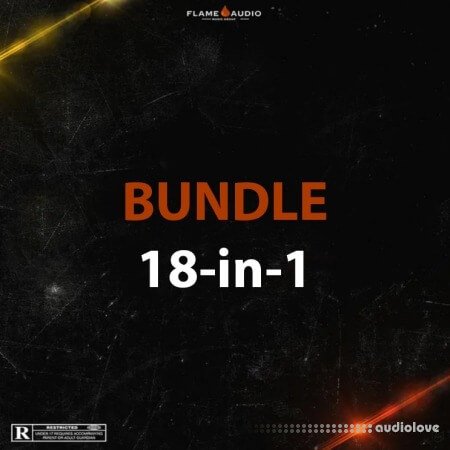 Flame Audio BUNDLE 18-in-1 containing Trap, Hip Hop, Afrotrap, Reggaeton, Pop loops and MIDI files inspired by top-notch artists such as Gucci Mane, Migos, Young Thug, Future, Juice WRLD, Lil Uzi Vert, Ozuna, J Balvin, Bonez MC, Raf Camora, Mavado, Travis Scott & more.
As always with Flame Audio releases, you can be sure you're getting fresh and high quality sounds to make new hits.
The MIDI files format allows you to produce your tracks faster and easier than ever using your favourite software or hardware synth. Bring your project to the next level with Flame Audio BUNDLE 18-in-1!
List:
Flame Audio Base WAV MIDI
Flame Audio Hercules WAV MIDI
Flame Audio Hercules 3 WAV MIDI
Flame Audio Hood Favourite WAV MIDI
Flame Audio Jungle WAV MIDI
Flame Audio Low Life WAV MIDI
Flame Audio Modern Afrobeats WAV MIDI
Flame Audio Modern Afrobeats 2 WAV MIDI
Flame Audio Money In The Grave WAV MIDI
Flame Audio Newcomer WAV MIDI
Flame Audio Pray 4 Love WAV
Flame Audio Shooters WAV MIDI
Flame Audio Shooters 2 WAV MIDI
Flame Audio Sig Sauer WAV MIDI
Flame Audio Since Birth WAV MIDI FLP
Flame Audio State Of Mind WAV MIDI
Flame Audio Thunderbolts WAV MIDI
Flame Audio Trapface WAV MIDI