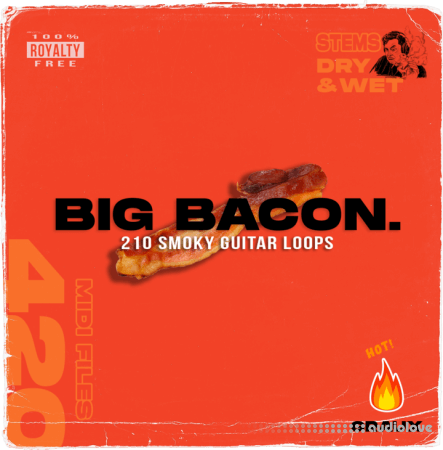 210 Inspiring guitar loops to create the most unique beats.
Melodic us trap, tasty rnb, lo-fi vibes, afro, dancehall, spanish textures...
The BIG BACON Pack includes:
210 original Guitar Loops composed, recorded and mixed by GRAUX
High-Quality .wav masters
DRY (unmixed) + WET (mixed) tracks
All loops are BPM & KEY labeled
Works in in all DAW's (Logic Pro X, FL Studio, Ableton, Pro Tools...)
BPM & pitch are adjustable
Simply Drag & drop !
100% Royalty-Free
Must credit "Sébastien GRAUX" (read below)
This pack contains:
EDM GEMS, DANCEHALL, LATINO 2.0, RNB MAGIC, US BANGERZ, US BANGERZ 2, US BANGERZ 3, ROCK MACHINE, AFRO KID, LO-FI BATH