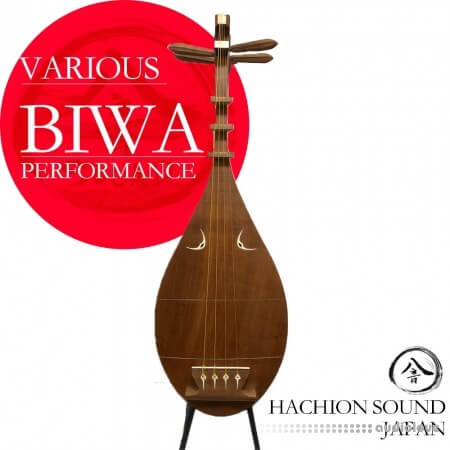 'Biwa' by Hachion Sound presents an astonishing sample pack. The Biwa is a Japanese short-necked fretted Lute, often used in narrative storytelling. It is the chosen instrument of Benten, goddess of music, eloquence, poetry, and education in Japanese Buddhism.
The Hachion is a project that aims to create a new sound source by sampling traditional Japanese musical instruments handed down from ancient times mixing that with Contemporary music. These activities are focused on creating new values, by connecting Japanese culture and the World music which has unlimited potential.
This Biwa is a plucked string instrument and also like the Shamisen, it is generally played with a plectrum called Bachi. While they both may sound alike, a good way to express the difference of these sound taste would be that if Shamisen was described as an Acoustic Guitar, then the Biwa would have the Classical Guitar vibe. Sound source obtained by sampling the actual Japanese musical instrument Biwa is performed by Makiko Morimoto.
Product Details:
69 Bends
28 Fingers
58 Mutes
4 Phrases
50 Slides & Scratches
29 Pic Sustains
29 Staccatos
21 Tremolos
23 Vibratos
63 Loops
100% Royalty-Free