SoundOracle The Oracle Pack Vol.1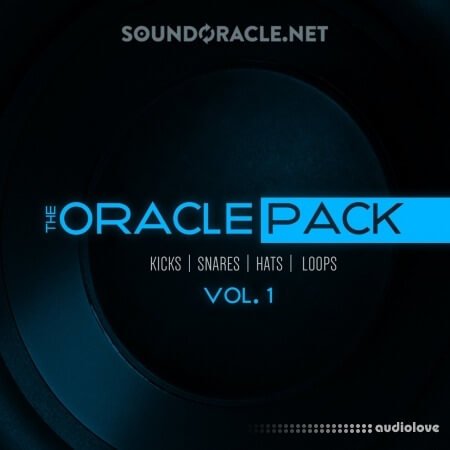 It's been used by super producers like Timbaland. It's been reviewed and praised by sites like MaschineMasters.com and Soundandgear.com. it also pre sold hundreds of copies by word of mouth alone before it was even announced. That's right, this is the drum pack that started it all. This Oracle Pack Vol 1 gave producers the kicks, snares, hats, and loops they've always been searching for. Each tape processed and analog sampled drum in this pack was masterfully designed by SoundOracle. It also features drums used on Jay Z's Tom Ford and Justin Timberlake's Suit and Tie.
MaschineMasters - "The sound quality of The Oracle Pack Vol. 1 is tight because each sound has its own texture and presence. The loops are dope and I can actually see Timbaland using patterns like these to make one of those killer tracks. The snares and claps are punchy, crispy and have a lot of character. The kicks are deep and can definitely sit in a track or dominate the track. They are equalized very well." ~ MachineMasters.com
Summary
Over 200 (WAV 16 bit) one-shot drums and loops recorded to 1 inch tape
Each sample is at maximum loudness without digital clipping
EQ'ed to mix well with other drums when layering
Contains drums used on Jay Z's "Tom Ford" and Justin Timberlake's Suit and Tie"
Bonus vocal sample folder
Compatible with all DAWs (Ableton, Logic, Reason, Maschine, etc.)