United Audio Artists Scratch Master Pro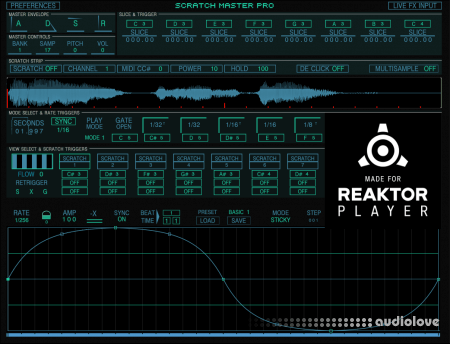 Scratch Master Pro Is the world premiere Scratching VST.
it requires no turntables or DJ midi controllers.
You can program and play ultra high quality scratches from any standard midi controller such as a keyboard, drumpad or grid controller.
You can also program scratches inside of your digital audio workstation.
Scratch Master Pro is Powered by the Native Instruments Reaktor Player and is compatible with all major VST, AU and AAX plugin host environments.