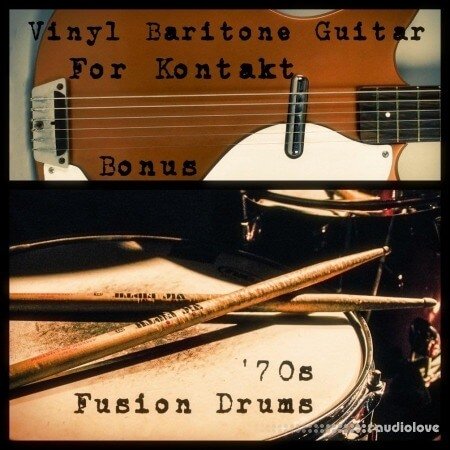 VINYL BARITONE GUITAR & FUSION DRUMS FOR KONTAKT!
1965 Vintage DANELECTRO Baritone Guitar Sampled from Vinyl.
Every note has been sampled with its original Analog Tube Tremolo FX from the Amp!
(24Bit/96kHz)
FUSION DRUMS FOR KONTAKT!
We got lots of questions about a Drum Kit that was in the demo track of the Orban Spring Reverb unit.
Here you have it as a bonus!
Great vintage drums from the Fusion era of the mid-70s!
20 round robbins!
Altogether 1GB of samples!
Check out the demo!