Music Education as Craft: Reframing Theories and Practices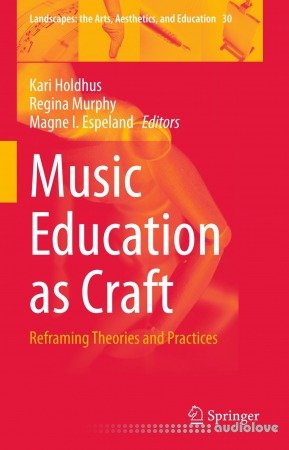 This book is a collection of leading international authors in the field of music education taking the concept of 'craft' as a starting point to deconstruct and reconstruct their understanding of the practices and theories of music education. Their insights draw from deep wells of resources located in historical, philosophical, epistemological, musicological and educational traditions that lead to rich and complex insights on the evolving field of music education.
In so doing, they generate a constellation of new understandings and illustrations of what crafts can mean in this field. Historically, the idea of craft was typically associated with a skill or experience in knowing how to do or make something, or an activity of some kind that requires specific professional skills. In Old Norse, the concept for craft was kraptr, meaning strength and virtue, while Old English and continental use was associated with power and physical strength, as well as skill. When these definitions of 'crafts' are infused into contemporary understandings of the field of music education as a professional field, a whole new set of possible interpretations are unearthed. Such insights are not exhaustive, but rather, point the way in which this professional, diverse, inclusive and ambiguous field might continue to evolve in the 21st century.